"L.O.T.E = Languages other than English" At Insegna we provide books, DVDs and study material for different languages. Wether you are a teacher, a student or simply an admirer, we can fill your language need. Insegna website has added ENGLISH LANGUAGE BOOKS both NEW and PRE-LOVED Please Note that we have only one copy of each book presented in this website. In-Stock = 1 item You will not be able to purchase Out-of-Stock items. Please email us first with your enquiries about Out-of-Stock books or multiple copies of IN-Stock titles.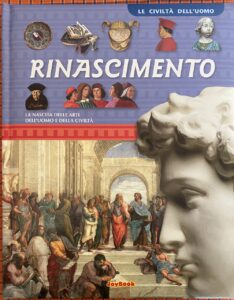 Please Note: Contact me: Tom Padula on 0403 279 484 or +61 402 279 484 for enquiries and a chat about your Curriculum Needs. I can be of assistance in doing some of your research about what is available here at Insegna regarding your content for learning and teaching.
ITALIAN – Sub Categories
Italo-Australian
Italian Fiction
Italian DVDs
Italian Cooking/Cuisine
Italian Children's Books
Italian Geography, History, Culture
Italian Educational
Italian Literature
Italian Religion
Up Coming
Up coming School Year 2021/Adult Courses for Italian (Beginners/Intermediate/Advanced)/ Individual or Group Learning…
Insegna can help you with Planning a Course of Study for the learning of La Bella Lingua. Make an appointment to see me (Tom Padula – 0403 279 484) to view some of the books and materials that can be used to achieve the desired goals of listening, speaking, reading and writing in Italian. Along the way cultural and literary elements can become the focus of the content selected for this purpose. The range of themes and topics on Insegna shelves is very wide. avail yourself of this service whether you are a student or teacher. All you have to do is send me an email: tompadulatv@gmail.com or insegna@bigpond.com
Further Online Information from Insegna Booksellers and TomPadulaTv.com
https://www.facebook.com/tcpadula
http://tompadula.blogspot.com/
https://www.youtube.com/user/tompadulatv
Make an appointment to visit Insegna Booksellers – Advantages
I provide my customers with some free material for your needs in the learning or teaching of Italian with your purchases of your chosen textbooks, workbooks, readers or other items of interest. It's an advantage if you select your books online before coming in in to visit. Notice my links above as additional online information for your work.
Call me on 0403 279 484 or email me insegna@bigpond.com or tompadulatv@gmail.com